Kids dentist 90023
Whittier Dental Group is your number one source for pediatric dental hygiene and general dentistry, in a caring environment and atmosphere. Our
kids dentist 90023
specializes in making kids feel happy and comfortable while they're here at our offices. We know that a lot of kids have dental anxiety, and can be scared to come to the dentist. We aim to make that go away, as we provide a fun, relaxing atmosphere for kids.
Kids should get at least an annual check-up at least once a year, to make sure there are no developing cavities. We also recommend dental sealants placed on the back teeth, which act as a shield and barrier against tooth decay that can cause cavities and other problems. If your child is afraid of the dentist, bring them to our offices so that we can meet them first and get to know them. We want them to understand that the dentist's office is not a place to be afraid of. If your child is extremely scared, we can help you consider if sedation dentistry is right for you. It can help your child stay in a more relaxed state while getting long procedures done.
Our
kids dentist 90023
is committed to excellence and quality. We're open Monday through Saturday, which allows us a wide avenue of days and hours to treat patients, on their schedule, to allow them more flexibility. Some of our other services for adults include botox and fillers, which are performed by a licensed physician with experience, laser pain therapy for TMJ and laser gum treatment. Lasers are now used to treat gum disease in a non-invasive way, with effective methods and quicker healing times. For more information, call us today, or come down to the offices to meet our dentist and staff.
By Whittier Dental Group
May 25, 2018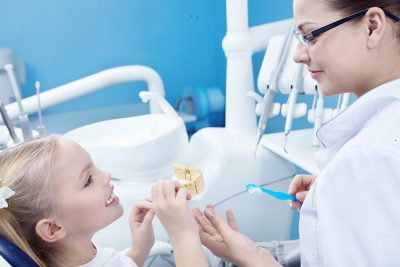 Blog Posts
Follow Us